THE borrowing spree of Tanzania under President John Magufuli is weighing down the East African country by swelling public debt and could possibly be engulfed in a "responsibility crisis."
The national debt reached Shs. 59 trillion as of December 2020, compared to Shs. 54.8 trillion for the same period in 2019, equivalent to an increase of 7.6 percent.
Of that amount, the domestic debt reached Shs. 16.2 trillion and external debt Shs. 42.8 trillion. The increase in debt is due to the government's borrowing to finance various development projects- the so-called "mega strategic projects."  These projects include the construction of the Mwalimu Nyerere Hydro-Power Dam, Standard Gauge Railways, the construction of airports and the purchase of a fleet of aircraft.  
Policy analysts are worried about the country's public debt compared with its national income. Tanzania is estimated to have a population of 60 million, implying that every Tanzanian owes about Tshs. 985,000. Five years ago, everyone in the country "owed" Tshs. 610,000. The current administration is experiencing a sharp and surprising rise compared to previous regimes.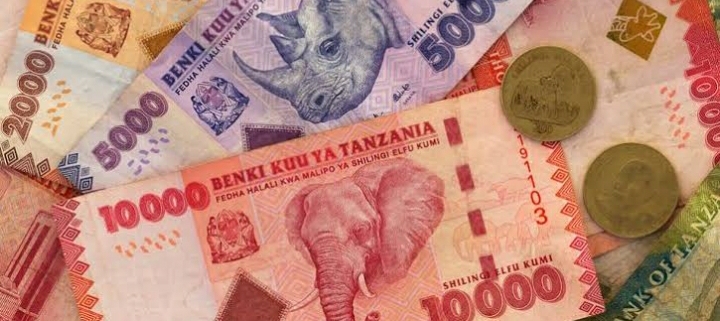 "Unsustainable debt levels can be so detrimental, they can chop-out development and social programs because huge portions of government revenues are taken away from essential services and used instead to service debt," cautioned Dr. Malimi Kasela, an economic analyst based in Dar es Salaam.
He said Tanzania should be very careful of the burden of debts, especially from China where, in a wickedest circumstance, Tanzania might end up ceding control of its strategic national assets to foreign creditors. This has happened in other countries, such as Zambia. Malawi is likely to follow suit.
Dr. Kasela said external debt are more damaging for the economy as their interests and principal repayments are made in foreign currency, which actually diminishes the country's foreign exchange reserves and may devalue the domestic currency.
Yesterday, during a parliament session in Dodoma, Sillo Baran, the Chairman of the Parliamentary Standing Committee on Budget, while presenting a report on the evaluation of the implementation of the five-year development plan (2016 / 17-2020 / 21), advised the government to put more efforts in collecting taxes so as to service loans.
"The committee also advises the government to expedite the completion of our country's credit rating (loan rate) process to enable the government to obtain affordable and easy credit," said the chairman.
He told the Parliament that according to the debt sustainability assessment conducted in December 2020, the debt is resilient to all international criteria and thus, the country has the ability to borrow internally and externally, and repay such loans without having a negative impact on economic growth.
Economists share an opinion that to reduce its mushrooming public debt burden, Tanzania must improve its production capabilities in the long term, increase its investment in human capital to promote entrepreneurial activity, shift from exporting raw materials to value addition and manufacturing, and strive to developing local enterprise especially those that produce import substitutes in agricultural and engineering sectors.