TWO days after announcing the death of President John Magufuli, Vice President Samia Suluhu Hassan, an office clerk-turned politician, has been sworn in to become Tanzania's sixth President.
The ceremony took place today Friday morning at the State House in Dar es Salaam. Immediately after, she assured Tanzanians that the country's leadership is strong. She called upon the people to remain calm and united as a nation.
"This is the time to bury our differences, to unite and show love. Let's not look at the future with dispair, but with hope. It's not a time to point fingers, but a time to hold hands and move forward," she said.
In the events leading to Samia's swearing in, Tanzania's main opposition party, Chadema, issued a public statement calling for national reconciliation.
Signed by party chairman Freeman Mbowe, the statement expressed the party's faith in Samia Suluhu Hassan, advising her to facilitate a process towards national consensus by reviving the debates and ratification of the new constitution.
Mbowe said the tragedy, Magufuli's sudden demise, was a reminder and a warning to everyone on the brevity of life and the value of uphloding the dignity of human life and human rights.
He said: "As we continue mourning let us use this period as a nation to open a new page to restore the unity of the nation, to protect and respect freedom, justice, dignity, the rule of law, democracy and human development.
"It is our belief that the next president will uphold those principles and use them as a stepping stone toward national reconciliation.
"We believe that, because Samia was the vice chairperson of the Constituent Assembly, she will give the nation a new constitution based on the views of the people which she presided over during her chairpersonship."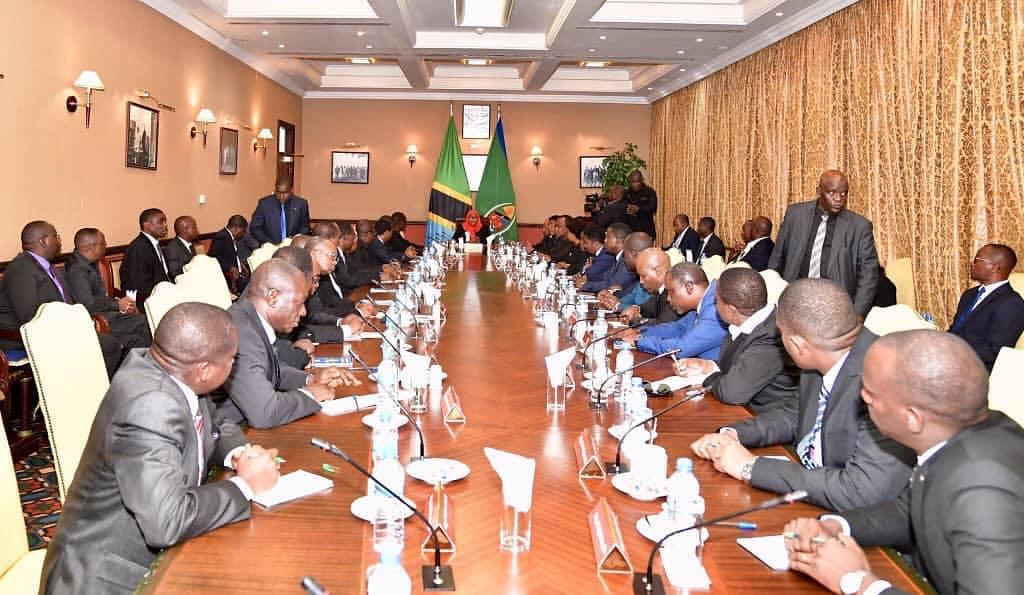 President Samia chaired her first cabinet meeting today at the State House in Dar es Salaam a few minutes into her presidency.
Mbowe called upon all those in authority to respect and protect the rule of law and the constitution as the nation goes through a difficult transition period.
President Magufuli died on March 17, at 6pm at Mzena Hospital in Dar es Salaam where he had been admitted for treatment since 6th March 2021.