HAVNG lived in Tanzania since Wednesday last week has come with many different experiences.
We have seen things that we did not expect and we have been able to tremble before exceptional combredarie between the inhabitants of the villages and amazing natural beauty.
Every day has been an adventure in this country that is quite similiar to Sweden in some ways but wholly different in others.
A very special journey is just beginning and both me and Patrik are looking forward to seeing how it all ends.
The people we were in the beginning of this journey will not be the same people returning home. We have already started to feel some changes in how we view the world after just a few days in this beutiful country filled with both grace but at the same time harsh living conditions for some of those living in it.
Yesterday we continued with our journey by boat from wonderous Bukoba to Mwanza, Tanzania's second largest city on the shores of Lake Victoria.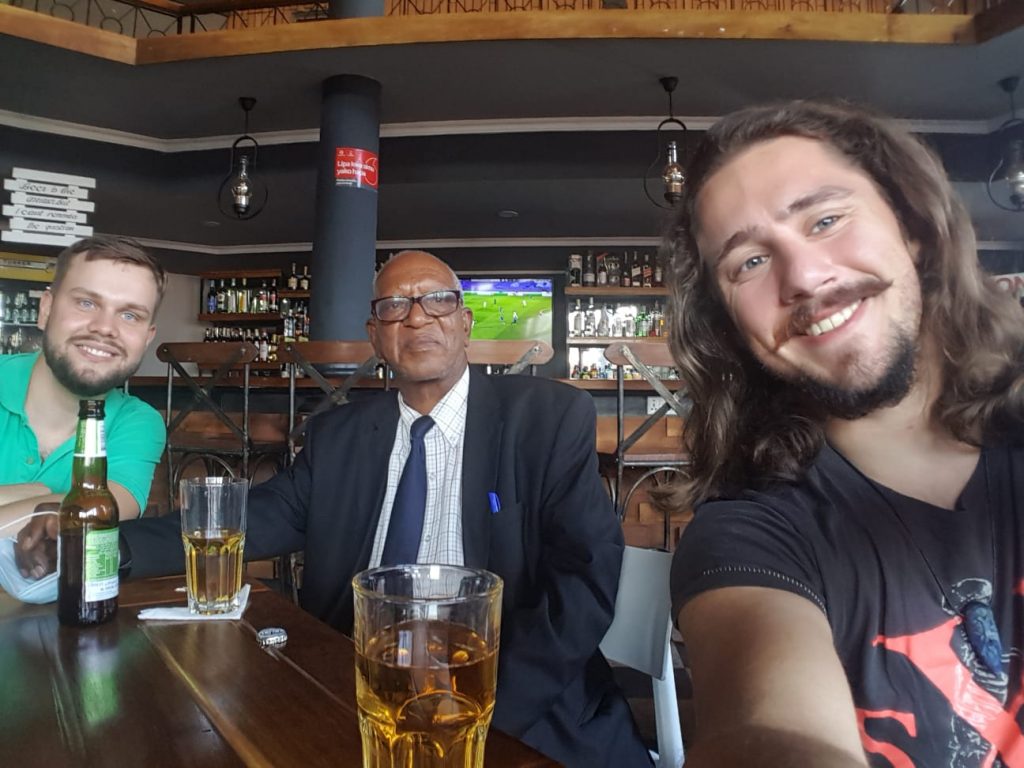 Yesterday we met the most exciting man, Advocate Josephat Rweyemamu. Rarely has one seen such a wise, energetic and jovial man.
We met up at a bar in Bukoba – West End – owned by Rweyemamu's family. We discussed a plethora of different subjects stretching from Tanzania's system of law compared to the system of law in Sweden (where I once a month work as a civil judge in the tingsrätt of Sundsvall), Tanzania's rich history from colonial times to today and how important Sweden and Olof Palme was for Africa.
After that, we also discussed different aspects of politics both locally and globally. This man has experienced many of these things personally. Truly the most knowledgable man who we were very honored to meet and who we learned a lot from.
Traveling by boat from Bukoba to Mwanza is a special experience. On the boat you can see a plethora of different social classes from the people in first class living in cozy rooms with two beds, a water fauzet and a cupboard, to the people in business class with chairs to sit on an TVs to watch, to the even lower classes where people sleep on the same ground people walk on.
This is truly a diverse country that is truly visable upon this boat. One can only hope that the wealth gaps will start reducing soon enough.