KENYA and Tanzania have agreed to do away with non-tariff barriers as the initial renewal of the diplomatic and business ties that have deteriorated between the two East African countries in the past few years.
Business integration beetween the two countries has proven to be a powerful means for promoting economic growth, development, and poverty reduction.
President Samia Suluhu Hassan and her counterpart, Uhuru Kenyatta, have decided to engage non-tariff barriers to restrictions that result from prohibitions, conditions, or specific market requirements that make the importation or exportation of products difficult and costly.
In a joint statement at the Nairobi State House today, both presidents agreed to work together to strengthen the ties for the benefit of the two countries.
They also agreed to form a joint health task force on COVID-19 that will oversee a smooth flow of business across the borders by expediating testing of pandemic.
"For the purposes of business, we have agreed to deal with non-tariff barriers, our Ministers for Health will lay in place strategies for faster COVID-19 testing, so that business can continue," said Samia
The two countries also signed an agreement to have a gas pipeline from Mombasa to Tanzania, which will be implemented by the two governments.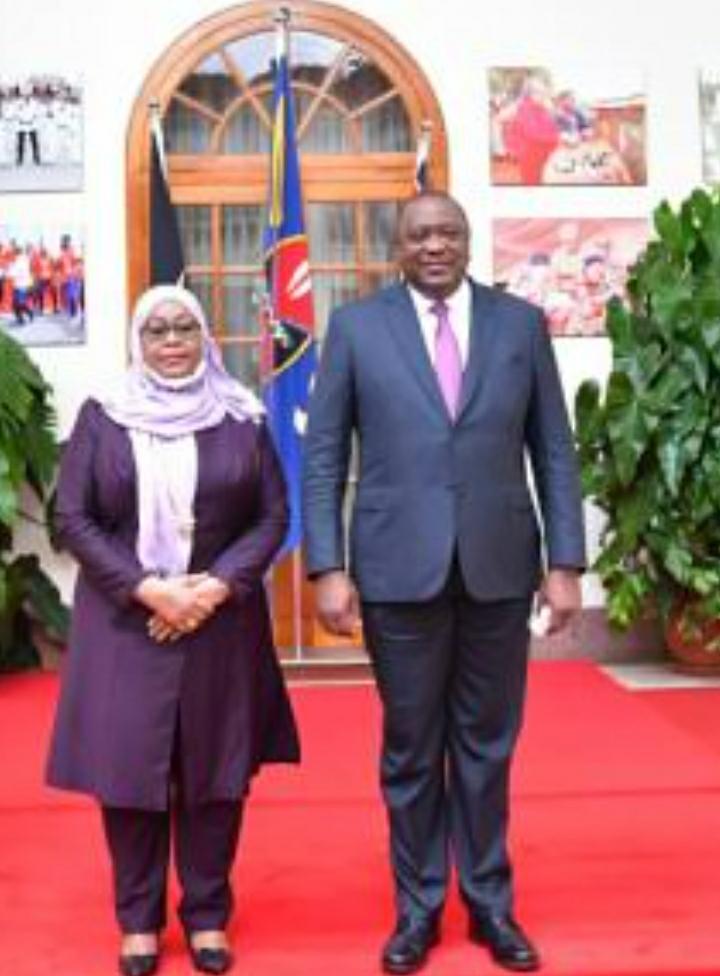 President Samia brief diplomatic action received positive comments from a variety of observers in Kenya and Tanzania.
"You have to admit that Tanzanian President Samia Suluhu is quite likeable. She has charisma, comes out as very smart, and Kenyans have taken a great liking in her," Kenya's Dr Alfred Mutua on Twitter.
Former minister January Makamba wrote: "The visit has been a very successful reset of this important relationship. Her speech to the joint sitting of Houses was a home-run."
Ambassador Peter Kallaghe wrote: "President Samia Suluhu Hassan putting diplomacy at the forefront of Tanzania's statecraft and effective use of sof power."
Kiigeni Koech, a Kenyan, tweeted a more conclusive statement: "This visit by Samia Suluhu is much more specifically significant to Kenya than that of even former US President Baraka Obama which never really bore fruit."