LENGAI ole Sabaya, one of Magufuli's staunch loyalists and demagogic district commissioners, is in remand prison.
Until May 12 this year, he was the District Commissioner of Hai in Kilimanjaro Region. In his capacity, he enjoyed government protection, drove luxurious cars and lived luxuriously on tax payers' money.
He was paid a hefty salary of more than $ 1,600 a month – and lived free in a large government house.
However, despite all that, Sabaya was apparently not grateful. He was accused of coveting more in the wrong way, abusing his powers to terrorise people and rob them of their wealth. He was alleged to have been involved in raping young girls. He has been linked to maiming and murdering some opposition supporters and those who dared to oppose his cruel moves.
As one of the endeared boys of the president, Sabaya enjoyed a huge protection from President John Magufuli. But the situation has changed since March 17, 2021 when Magufuli was suddenly announced dead.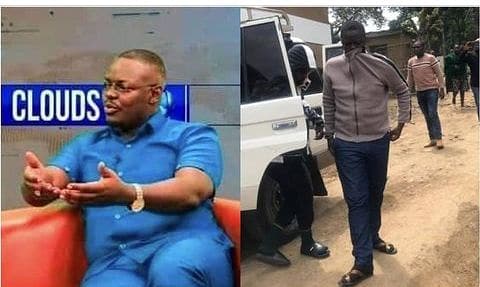 Under new President Samia Suluhu Hassan, and following public outcries, the law has taken its course. Sabaya's appointment was rescinded on May 13, this year and he was later arrested by the Prevention and Combating of Corruption Bureau (PCCB).
On June 4, 2021 he was arraigned in court on serious charges including economic sabotage and abuse of power.
He remains remanded at Kisongo prison in Arusha alongside five other defendants – his former bodyguards that he used to employ in his heinous deeds.
They are accused of armed robbery, money laundering, economic sabotage, leading a criminal gang and corruption. All these charges are not bailable
The other accused include Sabaya's personal assistant, Sylivester Nyengu, (26) popularly known as Kicheche, Enock Mnekeni, 41, Watson Mwahomange, 27, Maliamungu, John Aweyo popularly known as Mike One and Daniel Mbura, (38).
In the case of economic sabotage number 27/2021 Sabaya faces four counts while four of his colleagues face two.
It was alleged in court that on January 20, this year in various parts of Arusha, Sabaya, in his capacity as a public officer, the District Commissioner of Hai in Kilimanjaro Region, violated his official duties in conjunction with Mnikeni, Mwahomange, Aweyo and Nyengu.
The second and third charges are against Sabaya alone where he is alleged to have been involved in corruption scandals where on January 20, this year in the Arusha city areas, he engaged in corrupt practices by persuading Francis Mrosso to give him $40,000 (90 million shillings) by promising to help him avoid criminal charges against him – which were tax evasion.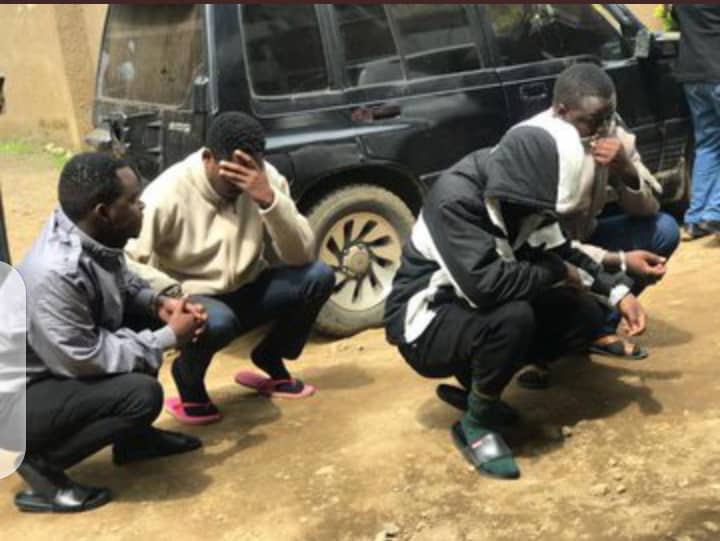 On the third indictment, Sabaya is alleged to have, on January 20, this year in Kwamrombo area in Arusha received a bribe of 90 million shillings from Mrosso on the grounds that he would help him avoid criminal charges.
The fourth indictment against all five accused is money laundering where Ole Sabaya along with Mnikeni, Mwahomange, Aweyo and Nyengu are alleged to have, on January 20, this year in Kwamrombo, Arusha City obtained $40,000 when they knew that it was a continuation of the crime.
The defendants were not required to answer any questions as the court has no legal authority to hear the case where the republic side requested another date for the mention as investigations are not yet complete.
In another development, all the accused are charged with armed robbery, where it is alleged that on February 9, this year in Bondeni Street in Arusha all together stole $160 (390,000 shillings) belonging to Bakari Rahibu Msangi.
It was alleged that after the robbery they tied him up with handcuffs, slapped him, kicked him, punched him and used a weapon which was a gun to intimidate him so that they would keep the money they took from him.
All defendants denied the charges and will appear to court on June 18, this year for mention.