RAWAN Dakik, the first Tanzanian woman and the youngest African daughter to climb Mt. Everest, has said that her achievement to reach the world's highest summit was facilitated by her earlier exercises to climb Mt. Kilimanjaro, the highest peak in Tanzania and Africa, which she had done successfully more than five times.
Mt. Everest, in Nepal, is the world's highest peak at 8,850 meters above sea level.
Rawan arrived in Tanzania this morning and made this comment immediately after landing at the Kilimanjaro International Airport. She stayed in Nepal for a two-month moutain-climbing venture.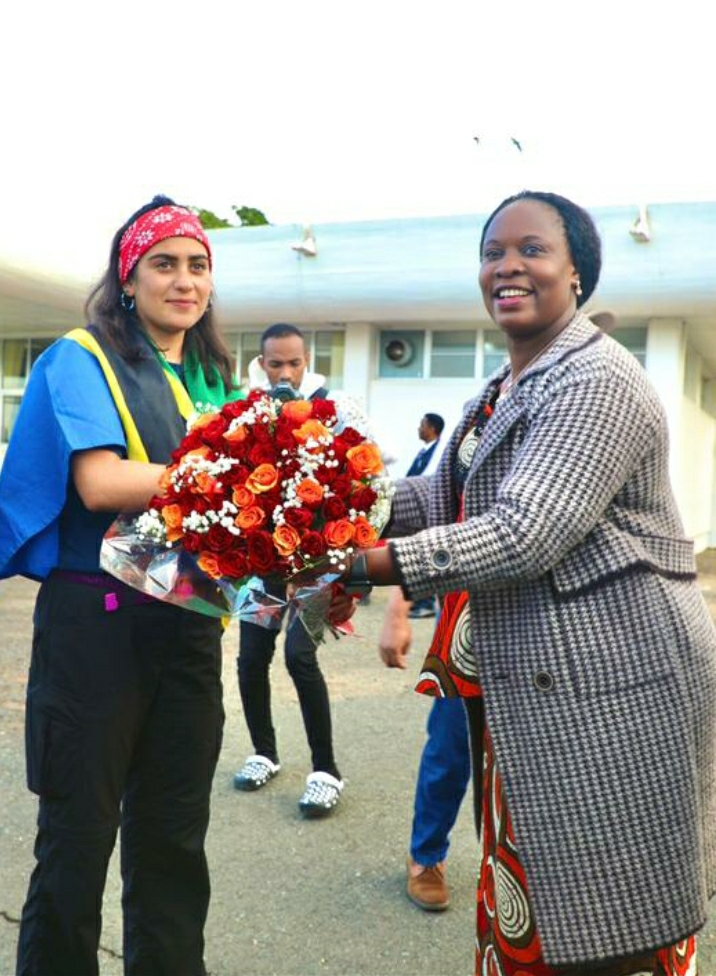 The Deputy Minister of Natural Resources and Tourism, Mary Masanja, who was present at the reception, expressed her delight at Rawan's achievement, saying it would be a great way to promote Mount Kilimanjaro as one of the tourist destinations in Tanzania.
She said Rawan would be recognised as a special tourism ambassador for Tanzania.
The Arusha Regional Commissioner, John Mongella, has praised Rawan's heroic decision to inspire more Tanzanians to enjoy mountain tourism, especially Mount Kilimanjaro.
Also present was the Arusha Urban MP, Mrisho Gambo, who promised to encourage more Tanzanians to climb Mount Kilimanjaro. He said he would lead a special mission to climb the highest peak in Africa before the end of this year.