DETRIMENTAL? Devastating? Disastrous? Careless? Bullying? Narcissistic? Sadistic? Which word exactly fits the description of the character and statements of Tanzania's President John Magufuli in his handling of the COVID-19 pandemic?
No one really knows what has befallen President Magufuli, a PhD holder in Chemistry and a former science teacher, who does not seem to believe in science any more when it comes to protecting his people against the adverse effects of the Coronavirus infections.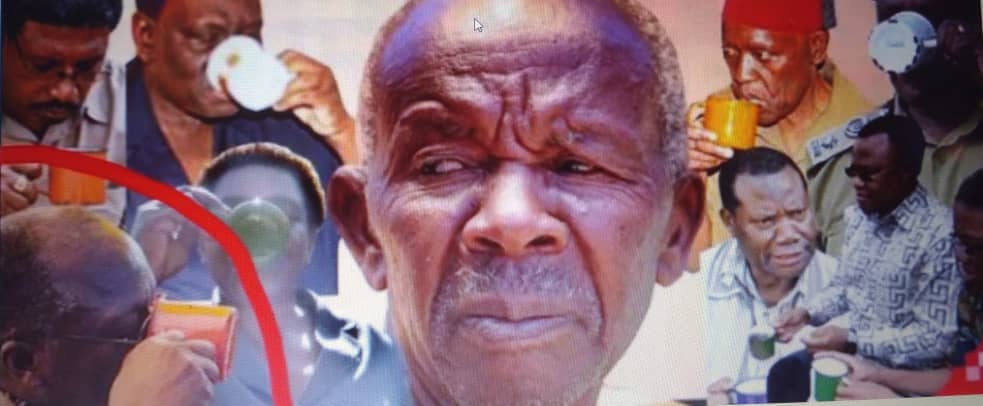 A complete Corona denialist and a skeptic of globally-renowned WHO, Magufuli has resorted to unscientifically proven methods of countering the pandemic – to the detriment of his people's lives.
Taking advantage of a highly religious society he is ruling, he has severally told his people to rely more on prayers and traditional herb concoctions than on scientific and medical solutions.
On many occasions, he keeps on reiterating that "Tanzania is a corona free country," citing prayers as the solution.
With a bit of a nationalistic-cum-racist tone, he has publicly voiced out his doubts on the foreign-made medical solutions, including the vaccines made and distributed by what he calls "wazungu," that is, "white people."
But his stance is no surprise. In 2011, Magufuli was one of senior politicians in the country who gulped a local herb from the famous "Babu wa Loliondo" in Northern Tanzania, retired church leader Rev. Ambilikile Mwaisapile, who claimed to have been "directed" by God to prescribe a multi-diseases cure herb that was administered by drinking from a special cup – in a one-dose-fits-all-diseases fashion.
President Magufuli's handling of the COVID-19 pandemic, his repeated public dismissals of scientific expertise, and his contempt of vaccines have prompted some researchers to tag him the most anti-science president in Africa.
Early this week, probably after getting tired of the Tanzania government's position on the pandemic in the face of rampant deaths due to the new wave of Coronavirus infections in the country, bishops from the Tanzania Episcopal Conference (TEC) spoke up through an official statement to its believers and the nation calling on them to take responsible decisions and protect themselves from the pandemic.
Magufuli ordered the government to stop keeping track and releasing data on the pandemic since 29th April 2020.
This week alone, Magufuli has spoken more than once claiming that the vaccines against COVID-19 are dangerous. Instead, he advised his citizens to rely on local herbs.
"These vaccines are dangerous. If the white people were able to come up with vaccines, they should have found a vaccine for tuberculosis, and they could have eliminated AIDS by now. A vaccine for cancer would have been found by now," he said.
In analysing President Magufuli's irresponsible remarks on record regarding this pandemic, including the denial and embracing misinformation, the leader of the Zanzibar-based ACT-Wazalendo party, Zitto Kabwe, has strongly criticised President Magufuli for neglecting science.
Magufuli's approach, he says, poses a serious threat to the citizens who have almost completely abandoned most of WHO guidelines in combating Coronavirus.
Dr Matshidiso Moeti, Africa Director for the World Health Organization (WHO), today urged Tanzania to abide by science.
On her Twitter account, she says: "Urging #Tanzania to ramp up public health measures such as wearing masks to fight #COVID19, science shows that #VaccinesWork and I encourage the government to prepare for a COVID vaccination campaign."
The WHO Director General, Dr Tedros Ghebreyesus, echoed what Dr Matshidiso said on Tanzania. He called on Tanzania to support the global efforts in fighting the pandemic.
Responding to Magufuli's statement, Dr Catherine Kyobutungi tweeted: "For the record, there is a vaccine against TB called BCG. There are vaccines against Hepatitis A&B (liver cancer), Human papilloma virus (cancer of cervix). There's an ongoing pilot for a malaria vaccine. For a whole president not to know this is astounding."
Robert Amsterdam's tweet on Magufuli's position was more punchy: "This man is a stain on humanity!"