LOCAL and international pressure, mainly through the "Twitter Republic" – exerted by human rights defenders, politicians and analysts – has been termed as the cause behind the release of Chadema's central committee member John Heche and his colleagues from police custody in Mwanza.
As of today morning, Twitter messages went viral urging police in Tanzania to release Heche – on bail or otherwise – so that he could be treated as he was caught up by respiratory challenges while behind bars in Mwanza. Initially police refused to let him go to hospital.
However, the racket from this morning has prompted the police to release Heche unconditionally and he was immediately rushed to hospital for treatment.
Godbless Lema, a Tanzanian politician who has been in exile in Canada for a while now twitted; "Heche is still under Police custody, he is sick, but they are refusing to let him go to hospital for treatment, let us pray for him."
A young brother to Heche, Chacha twitted quoting his brother from police jail; "I am here very sick, I had breathing challenges. I am not well, and they are refusing to let me go to hospital, if I die here, you should all know what were the cause of my death."
The Tanzania Police Force almost got involved in the scandal of denying the right to medical treatment of Heche, who was under police custody in since last Wednesday.
Reports of Heche's ailment were obtained from Mwanza Police and reached out to his relatives and eventually the public was informed of his condition and how he had been denied medical treatment.
"We have directives from higher ranking officers that no one would have the mandate to release Heche and his team in anyhow, unless otherwise we have orders from the above," one police officer said before Heche was released.
Heche along with other leaders of the main opposition party and some members were arrested on Wednesday night by police on suspicion of plotting to cause chaos and violence. They were arrested at midnight inside their hotel rooms.
Mwanza Regional Police Commander Ramadhan Ng'azi when contacted by SAUTI KUBWA to clarify on the reasons of Heche and others release, he immediately denied social media messages as a move behind of their decision.
"We don't work under any social media pressure, we have our own procedures and conducts to work upon, Heche and others were released on some various grounds, we are still investigating some important things. The are out on police bail ad not otherwise, please leave us to perform our duties," RPC Ng'azi said.
It was revealed later in the afternoon that apart from Heche, eight other Chadema supporters and leaders were released. They include Zechariah Obad, Stephen Odipo, Daudi Zephaniah, Seti Benda, Azaveli Lwaitama, David Nyakimwe, Frank Novat and Mbutusyo Mwakihaba.
The whereabouts of the party chairman Freeman Mbowe were still unclear as police had barred any family or party member from visiting or contacting him. But word has it that he had been rushed back to Mwanza and had been temporarily kept at Kigoto, then remanded at National Police Post in Nyakato area.
The fate of John Pambalu, the party's youth wing chairman, and Rose Mayemba, the regional chairperson for Njombe, were still unknown.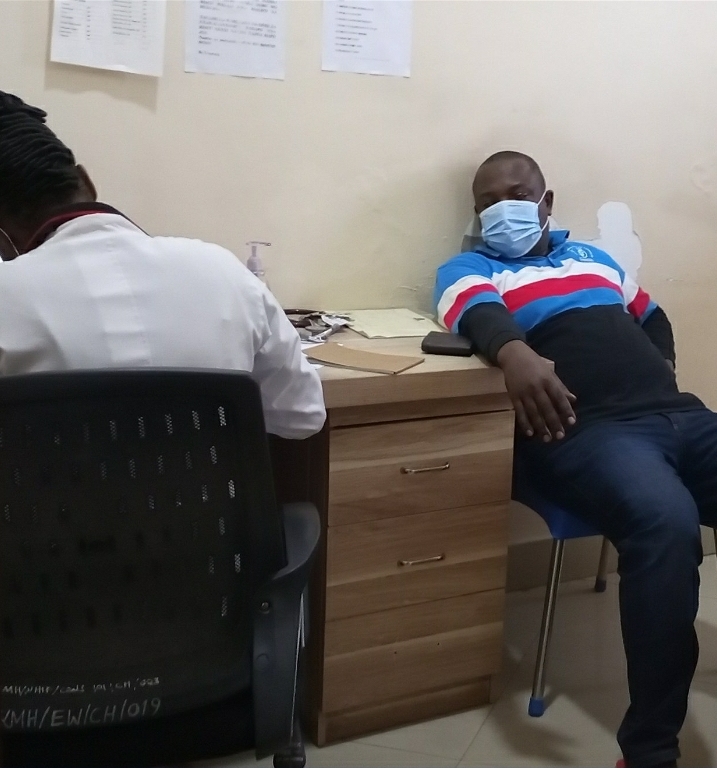 Under Tanzanian laws- A person shall, while under restraint, be treated with humanity and with respect for human dignity and that when he or she appears to the police officer to require medical treatment, advice or assistance in respect of illness or injury, the police officer shall forthwith take such reasonable action as is necessary to ensure that the person is provided with medical treatment, advice or assistance.