TANZANIAN business mogul Rostam Aziz, through his Taifa Group firm, has set foot in Zambia, starting with a huge investment in power generation.
Taifa Group subsidiary company, Tafa Gas, has partnered with a Zambian firm, Delta Marimba, and formed a joint venture, Taifa Marimba Investment Ltd, which has set aside an initial investment of $100 million for developing a power generation plant in Zambia.
The venture comes eight months after Rostam Aziz's launch of a plan to construct a multi billion gas plant in Mombassa, Kenya, through Taifa Gas.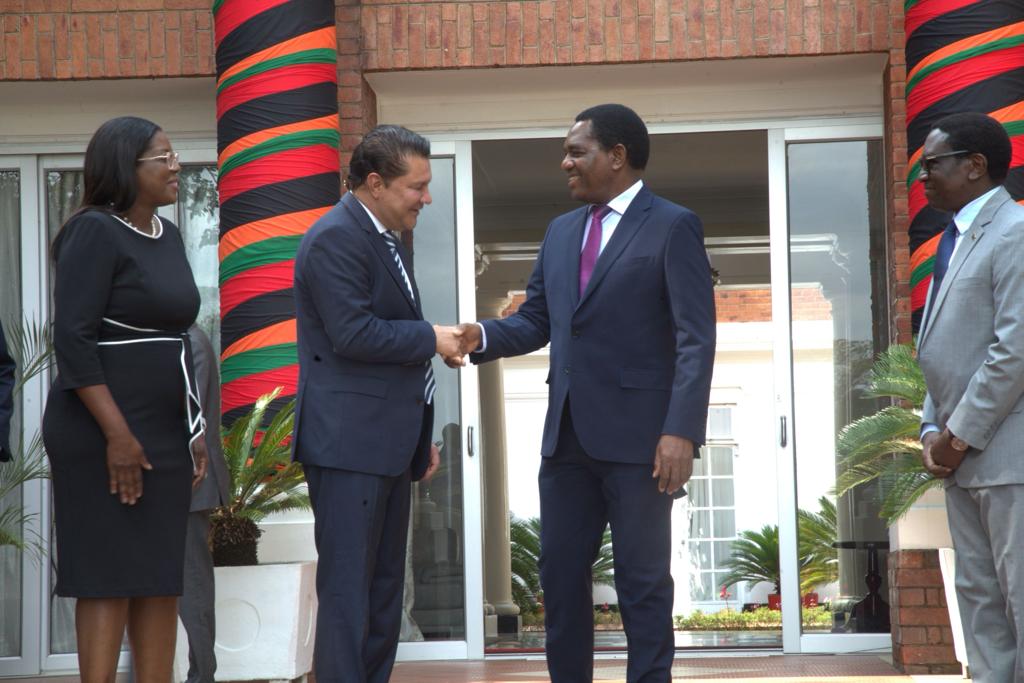 The ceremony to launch his investment in Kenya was graced by Kenya's President William Ruto who welcomed the project believed to be the largest ever linking the two neighbouring countries since the breakup of the first East African Community in 1977.
Sources close to Rostam Aziz talk of his intention to expand his business interests across a larger part of East and Central African countries, besides Kenya and Zambia.
As it was the case in Kenya, his investment in Zambia has been blessed by the country's President, Hakainde Hichilema, at the State House in Lusaka on Friday this week. The president said the initiative would go a long way in addressing power challenges in Zambia.
President Hichelema met the delegation of the consortium, Taifa Marimba, led by Rostam Aziz.
The consortium, Taifa Marimba Investment, has resolved to invest in Zambia's power sector starting with an initial investment of around $100 million which will be directed towards converting power generation from diesel run generators to using cheaper gas.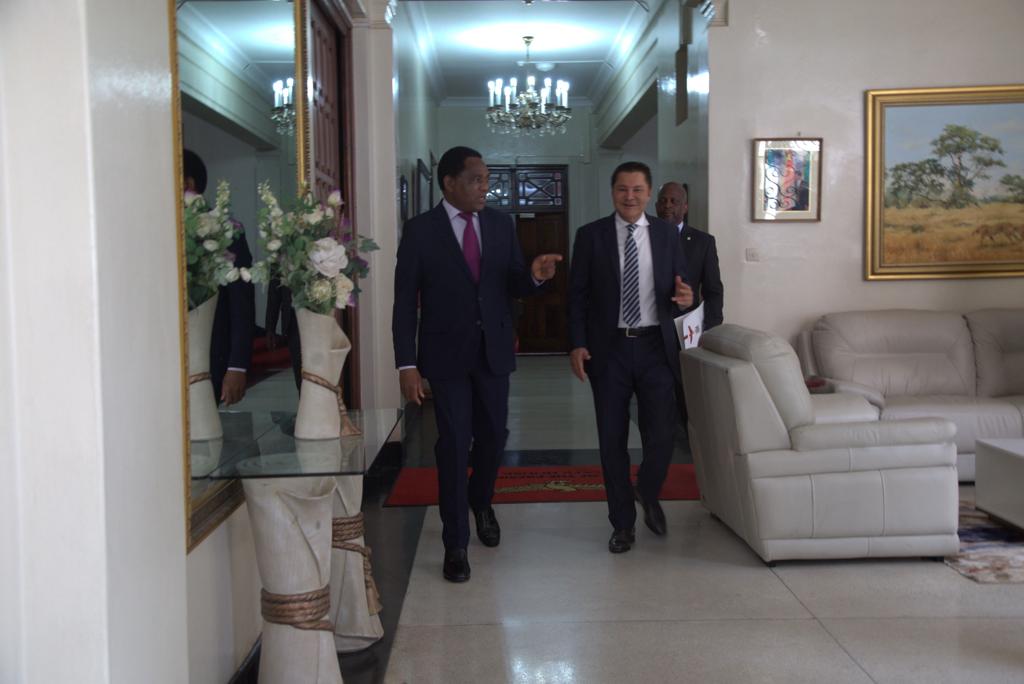 President Hichelema and Rostam Aziz agreed during the meeting that promoting intra-Africa investments and businesses was a proper way forward for the continent to strengthen its business and trade portfolio.
President Hichelema noted that his government is focused on securing Zambia's energy generation and supply surplus and is, therefore, keen on strong partnerships between Zambian and regional investors to develop energy projects in Zambia and Africa.Thus, he noted, Taifa Marimba joint venture which intends to invest in energy sector in the country was an exemplary initiative.
According to Rostam Aziz, the initial investment will target power generation for the mining sector. Conversion of diesel to gas generators will be followed by investments in solar as well as wind power.
"Taifa Marimba has decided to do this because of our determination to strengthen brotherly relations between our two countries out of the belief of intra Africa trade and investment as an appropriate way of bringing the continent together. This is just a beginning, we will, in the future, invest in more areas," said Rostam Aziz.
Under this resolve, President Hichilema equally encouraged more Zambian entities to participate in joint venture investments in local mining, emphasizing value addition to accelerate economic development and enabling Africa from stopping being supplier of raw materials to other countries.
"Adding value to our mining will accelerate economic development, create employment and business opportunities along the value chain and I am very keen to see joint venture investments between local Zambians and regional partners to achieve this," said President Hichilema.
Rostam Azizi and his team from Taifa Group were in Zambia to meet with various government and private sector entities relevant to the investment opportunities that his company has identi#ed to make in Zambia."
Tanzania and Zambia share very strong historical ties of friendship, trade and common experiences. This history and ties must now transcend into high value economic returns to our two countries," said the businessman.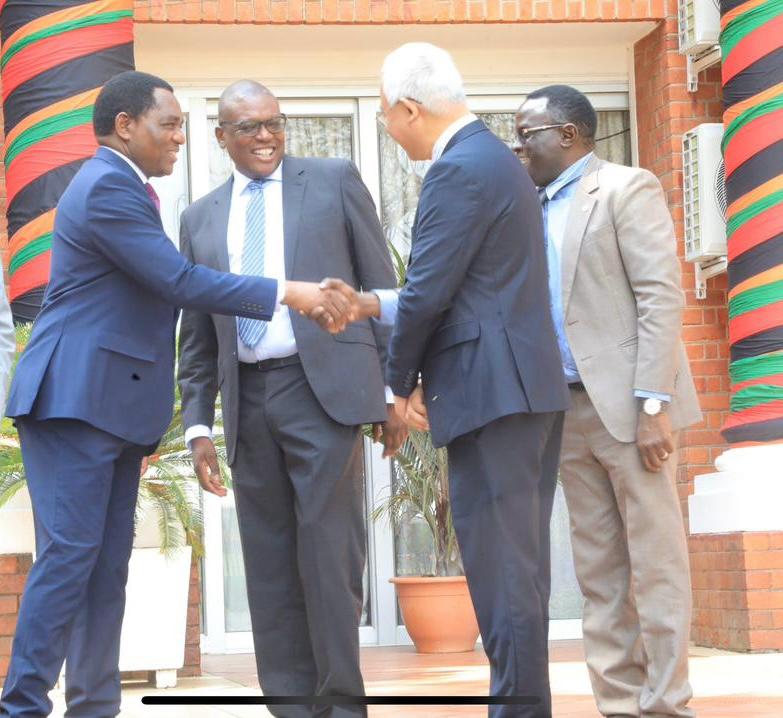 He also said that President Hichilema's invitation was a challenge to African investors to bring capital to Zambia, and that he would be extending his network to bring other businesses to Zambia to explore the many opportunities the country, working in partnership with the local Zambian investors that are already putting money in the economy.
"Zambia is in the right position to attract more investments and as Taifa Group, we will do our best to ensure that more regional investors come to Zambia. Taifa Gas will particularly leverage the strong and positive relationship between Zambia and Tanzania to develop opportunities in energy and mining, and I am happy that we already have local partners," stated Rostam Aziz.
Or his part,  Padmore Muleya, Chairman of Delta Marimba, disclosed that preliminary work on the liquefied petroleum gas (LPG-to-Power) project was progressing well, and that the government was fully supportive of the project to ensure that it comes online within the next 24 months.
"The Zambian government's support to the energy sector is important in ensuring that all investments being made and planned are actualized within optimum timescales to attain the surplus that the President is focused on, and which is critical to Zambia's energy security. Delta Marimba is working with other players in the energy sector to contribute to that vision," he stated.
In June 2023, Delta Marimba announced that it had entered into a joint venture partnership with Tanzania's Taifa Gas to develop a power project in Northern Zambia, the #rst such partnership between the two countries.
The $100 million investment is intended to diversify the country's energy source mix with a bias towards cleaner generation and contribute to de-risking its national energy portfolio while opening up more opportunities for LPG-related power solutions.
Zambia becomes a second country for Taifa Group to invest after earlier in the year venturing to Mombasa, Kenya where it is setting up a gas processing plant for manufacturing of cooking gas.
For access to verbatim  statements by the President and Rostam Aziz, click this VIDEO.