SPECULATIONS are rife on social media that Tanzania's President John Magufuli is sick and hospitalised.
There is no official statement about his apparent condition, but circumstantial evidences in the past two weeks lead to that effect. He has been conspicuously missing from the public eye since 24th February 2021.
SAUTI KUBWA understands that his first instance of public absence that created curiosity was Sunday 28th February 2021 when he was abruptly advised to skip a Sunday service that he had planned to attend at the Dar es Salaam-based Azania Front Church of the Evangelical Lutheran Church in Tanzania (ELCT).
A State House source said: "The president had been scheduled to attend the first mass. Abruptly, as his aides were getting ready, one of his personal physicians arrived at the State House. Then, the aides were informed to wait because the president had been asked to observe a short rest, hoping he would be available for the second mass. But as time went on, they were informed that he was too ill to go to Church."
Magufuli is a frequent church-goer who, for the past five years, has made it a routine that whenever he attends a church service he addresses the congregants at the end of the service and the state house communication directorate issues media clips of hid speech accompanied by a press release.
Sometimes, his speeches are broadcast live by the state broadcaster – TBC. Since March 2020 when the COVID-19 pandemic was first reported in Tanzania, Magufuli has been using church pulpits to spread apparently false propaganda about the virus, saying his country is covid-free due to a three-day session of national prayers, hence playing down any scientific measures against COVID-19.
But some of his close aides, from his own office, have succumbed to COVID-19. The most recent case was his former Chief Permanent Secretary, the late Ambassador John Kijazi. Even the late Seif Sharif Hamad, Zanzibar's former first vice president died of COVID-19 a few weeks after he had visited Magufuli at his home in Chato, where Kijazi was also present.
Magufuli was absent from public domain again this Sunday, fuelling further speculations even after social media had started questioning, citing rumours about his declining health. One State House source cited his "cardiac complications." Some unconfirmed reports said his condition had been exacerbated by a possible COVID-19 infection.
On Tuesday afternoon, Vice President Samia Suluhu presided over a cabinet meeting at the State House in Dar es Salaam. Reports availed to SAUTI KUBWA said there was no mention of the president's absence in the meeting although the ministers quietly raised eyebrows. Out of fear of spilling the beans, they all kept their lips tight.
But reports said that he had been hospitalised at Mzena Hospital – the state security medical facility in Dar es Salaam – until Monday evening, and he had been whisked away⁴ to an unknown location.
Late evening on Tuesday, some unconfirmed reports said he had been airlifted to Kenya and hospitalised at an unnamed Nairobi hospital. Some foreign media also published stories on the matter.
Prof. Nicholas Drew Cheeseman, a British political scientist and professor of democracy at the University of Birmingham, working on African politics, democracy and elections today has Tweeted: "Tanzania President Magufuli is said to be seriously ill. I heard from two different sources days ago that he has COVID but wanted to avoid hospital given his stance it is not that bad."
Through his Twitter account; @Fromagehomme- he continued to claim: "don't expect the government to be forthcoming with info on President Magufuli's health condition."
Another Twitter from Zoom Africa, a site that describes itself as writing facts and history about Africa, wrote: "Tanzania President John Magufuli reportedly hospitalized. He is said to be battling with breathing difficulties."
Tanzania's opposition presidential pandidate in the 2020 general election, Tundu Lissu, on his Twitter account, raised a question: "What's it with Magufuli that we don't deserve to know?"
Some foreign media, including Kenya's The Nation, had breaking news about an African leader taken ill, admitted to city hospital – for COVID-19 treatment.
Dr Hassan Abbas, Magufuli's hand-picked and imposed "government spokesperson" against the country's constitution, refrained from responding to questions by a SAUTI KUBWA reporter regarding the matter.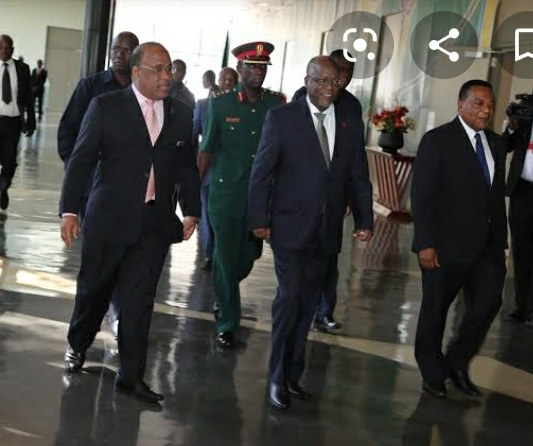 But the government's silence is not unusual. In 1999, when Father of the Nation Mwalimu Julius Kambarage Nyerere was hospitalised at St Thomas Hospital in London, it took a local tabloid – Tanzania Leo – to break the news before the government confirmed it.
Even when former President Benjamin Mkapa was hospitalised at Mzena Hospital last year, the government gave not statement. The nation knew of his fate after his death that was announced by President Magufuli.
Similarly, when Kijazi was hospitalised, it was kept secret until his death. Even Dr Mpango's hospitalisation was kept confidential until social media broke the news, wrongly saying he had passed away. That was when the president spoke about it in public and blamed "some people" for wishing their leaders dead.
Then, even before he was well, the finance minister was ordered to address a press conference meant to dispel news that he had contracted COVID-19 but he ended up coughing his way through his address, even shedding tears on camera.
The only exception in recent times was Seif Sharif Hamad. While the state had wished to keep silent on his hospitalisation, he himself broke the news by speaking up from his hospital bed that he had been diagnosed with COVID-19.
Magufuli has failed to borrow a leaf from his immediate predecessor, Jakaya Kikwete who, on advice from his aides, spontaneously informed the nation in November 2014 as he underwent a successful prostate surgery at the Johns Hopkins Hospital in Maryland, US.
The speculations on Magufuli's health are gaining momentum due to the government's strategy of silence. It is not clear whether he is in Chato, Dar es Salaam, Dodoma or Nairobi. Word has it that some Indian doctors had been flown into Dar es Salaam some 48 hours ago.
One critical government source told SAUTI KUBWA: "There is no question that he is ill. What we don't know for sure is the malady is suffering from, its acuteness and the whereabouts of his treatment. But the doctors are working hard and his aides are already planning a public event for him once he regains energy in order to dispel all these rumours.
"It's unfortunate that they are trying to depict him as someone who is beyond getting sick. They think it would make him appear weak but, in my point of view, it simply proves his human nature. He is an ordinary mortal but these guys are attempting to deify him."
Unconfirmed reports say newly appointed Chief Permanent Secretary Dr Bashiru Ally and one of Magufuli's bodyguards are so ill. No one knows how long it will take the government to come out in the open and confirm or dispel these speculations, although previous incidents and the government's preference of pro-Magufuli denialism and propaganda may help to determine public response to whatever action or statement is made.